About Us
Istayinn.com, leader in the online hotel reservations market, offers wide range of hotel accommodations in Malaysia. Hotels from 1 to 5 star luxury hotels, b&b, guest houses, vacation rentals, country houses and more. istayinn.com features real-time rates, availability, special offers and the best deals on the web.
We offer you the highest discounted price on more than 1000 travel properties in Malaysia including hotels, resorts, spas, bed & breakfast, inns, guesthouses chalets and many more.
Our list of travel properties are from all over Malaysia ranging from the north to the south, from the east to the west - Kuala Lumpur, Penang, Johor, Malacca, Sabah, Terengganu, Kelantan, Pahang, Kedah, Perlis, Perak, Negeri Sembilan, Sarawak and Selangor.
Our focus is on structuring the best deal for our customer (travellers) and provide them a secure and convenient transaction over the web so you will get to save while enjoying best moment of your life.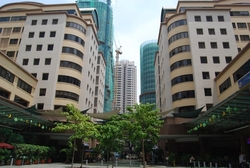 Office Address:
Suite E-13, Plaza Mont Kiara,
50480 Mont Kiara,
Kuala Lumpur, Malaysia.